The 2023 Achievers Guide: Unlock Your Potential for Success

Watch the Video on How to Download Gagan Sarkaria's 2023 Achiever's Guide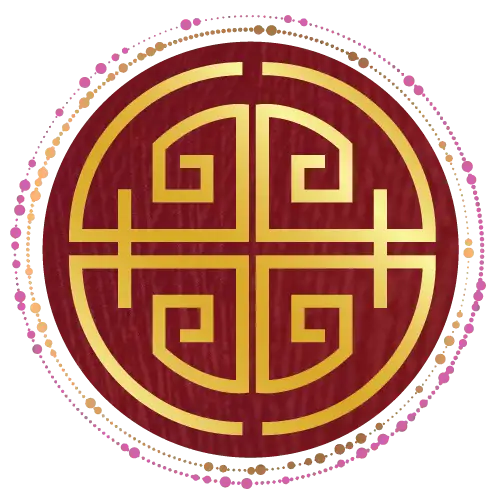 Looking to take charge of your life in 2023?
Are you ready to be an Achiever in 2023? Unlock the secrets to success with the 2023 Achiever's Guide! Our comprehensive annual astrological analysis guide provides valuable insights into your health, wealth, career, and life forecast for the Chinese lunar year — The Year of the Water Rabbit. With actionable advice for each Animal Zodiac, you'll learn how to realign, redefine and redesign your story in 2023.
Get ready for a new YOU in the coming year — download this free resource, and start reading the 2023 Achiever's Guide now!
Get a comprehensive picture of what 2023 has in store for you with the astrological analysis.

Receive personalized advice for each of the 12 Animal Zodiacs based on their traits and characteristics.

Uncover who you are and how you interact with the world with a comprehensive personality analysis based on your BaZi Day Master Element.

Maximize your luck and success ratio with our list of auspicious dates for 2023.

Plus, so much more to help you make informed decisions all year round!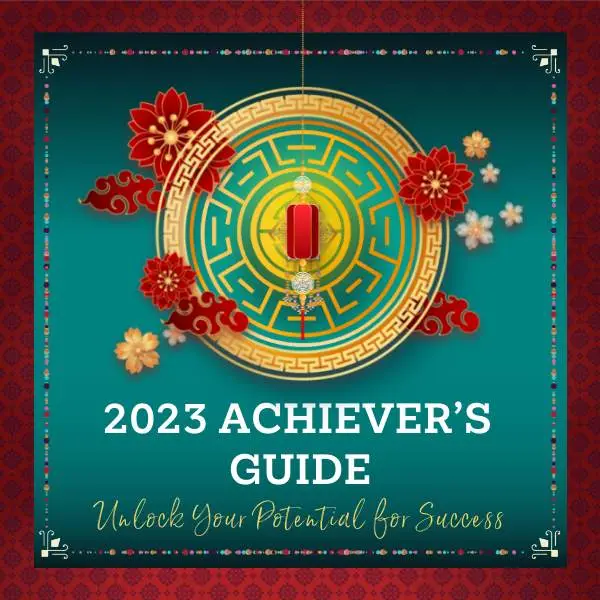 become an achiever in 2023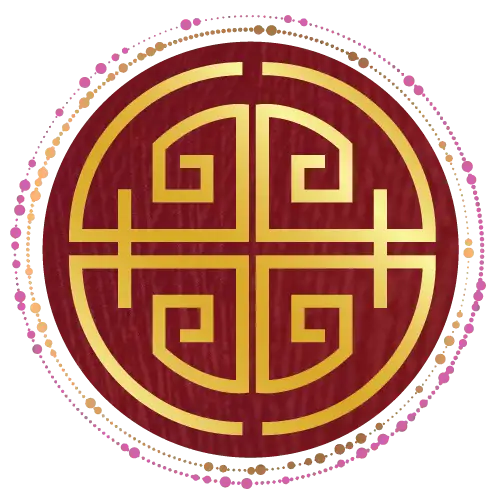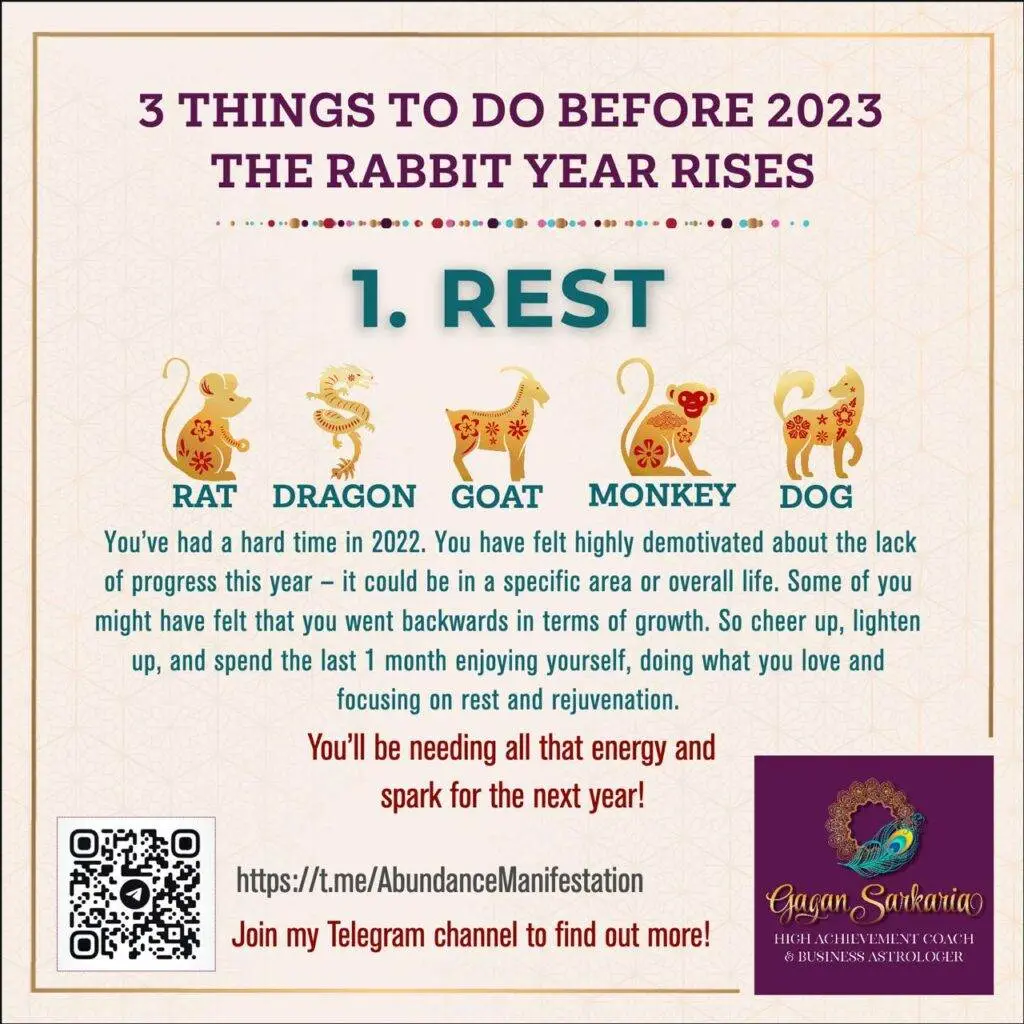 3 Things To Do Before 2023 The Rabbit Year Rises: Rat, Dragon, Goat, Monkey, and Dog
The Year of the Yin Water Rabbit 2023 will rise on Jan 22, 2023. Adjusting to the new shift may take anywhere from 3 days to 3 weeks. So I suggest you be kind to yourself and rest. Get ready in your mindset and headset to embrace the shift. If you have been preparing and doing the work for the Annual energy change since November and December last year, you know you are ready! A significant global change is coming, and you know you can feel it. You may resist it, find it odd, or be super excited about it. 2023 wraps up the Period 8 energy, making its way to the new era of Period 9.
January is the lunar month 12 energy of the previous year. So as you wrap the energy of 2022, be mindful of what the current year/last 12 months have brought to you, reflect on it and prepare for the next year! May this last month be restful to all who belong to the Rat, Dragon, Goat, Monkey, and Dog Animal Zodiac. 2022 has been a rough year for you, with some drastic and abrupt changes that you were not ready for emotionally, financially, or physically.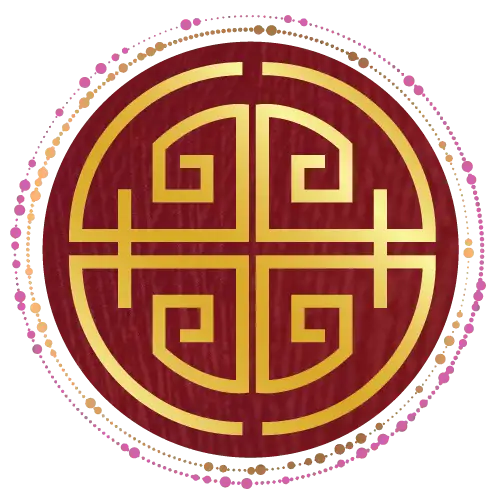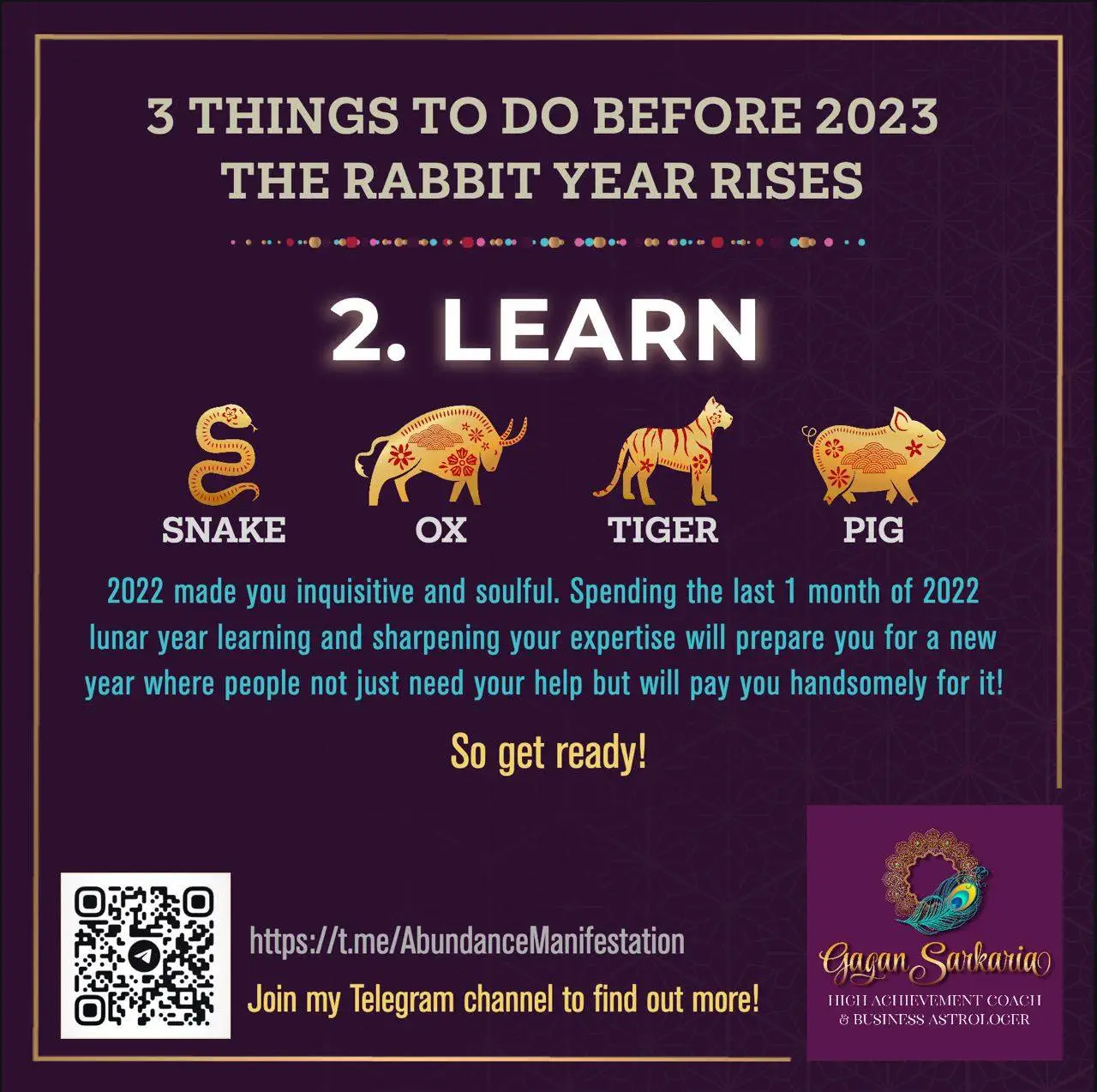 3 Things To Do Before 2023 The Rabbit Year Rises: Snake, Ox, Tiger, and Pig
Have you been curious and grown in intellectual capacities in 2022? Have you led a soulful year? 2022 is/was a year of inner growth for the Pigs, Tigers, Oxen, and Snakes. Though it was challenging at many levels, being humble and following through on your word would have given you the mental strength and determination to achieve your goals at some level. During this last month's countdown, don't give up and chill. You have the last stretch here! Get ready, and sharpen your skills.
2023 will be excellent, with more opportunities knocking at your door. Do you know the sound of a blessed opportunity? If you are NOT ready, it will pass, and you won't reap the rewards. So gear up and learn. As one of my best mentors says, "Don't know how — learn how."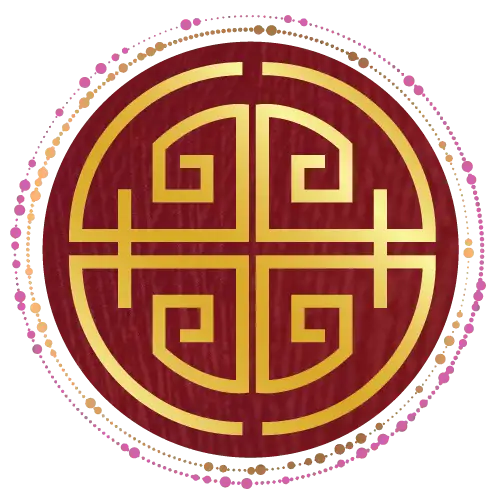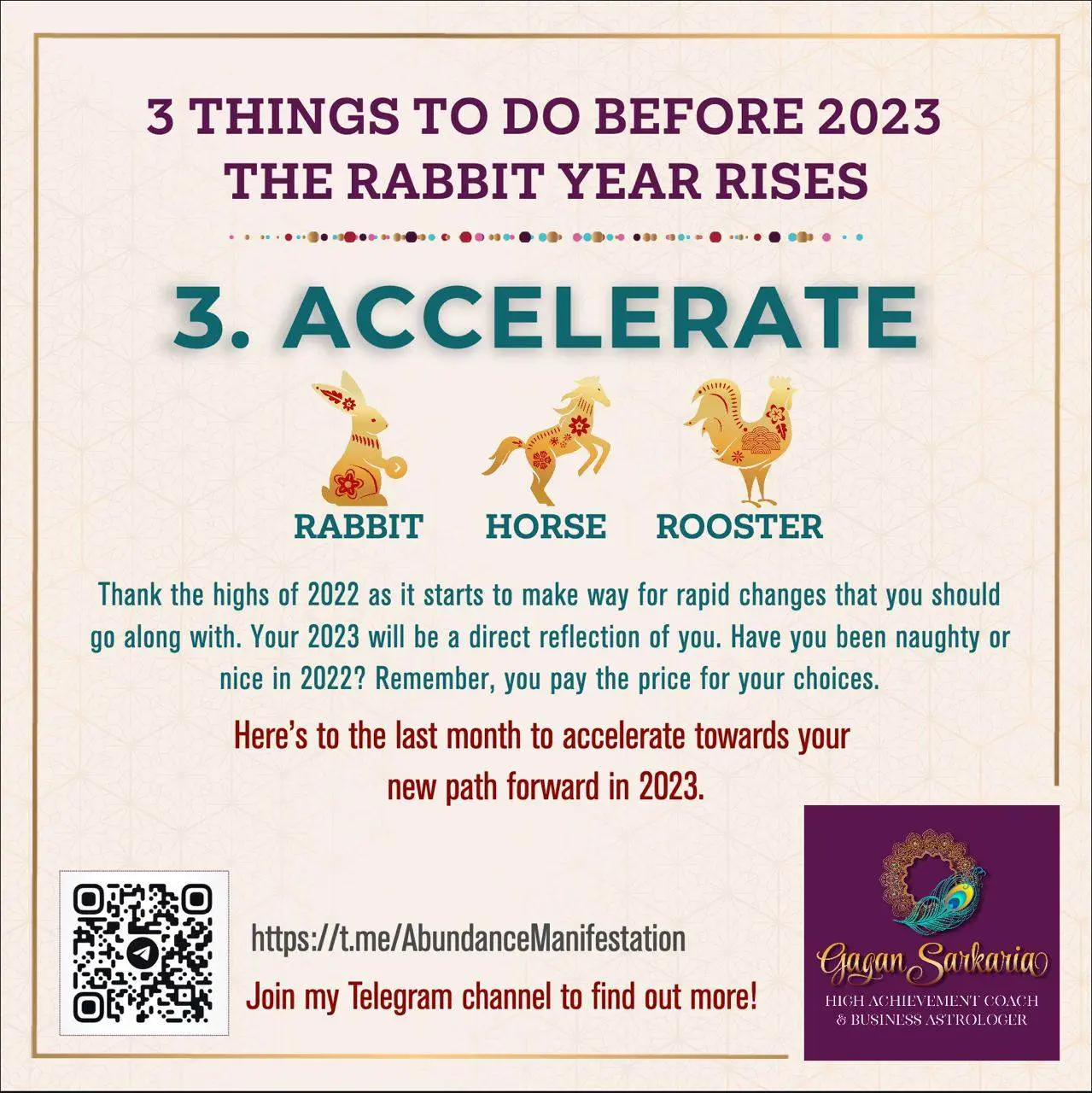 3 Things To Do Before 2023 The Rabbit Year Rises: Rabbit, Horse, and Rooster
What does the word ACCELERATE mean to you? Does this resonate with those who belong to the Animal Zodiac of Rabbit, Horse, and Rooster? In retrospect, 2022 was a rollercoaster year for you. The highs and lows were probably extremes, and you longed for regular or more balanced energy. Your focus was also wellness in many aspects of your life, whether it was health, finances, career, or relationships! 2022 brought a lot of inner reflection time, making you pause to rethink where you want to head next. So as the Rabbit year rises, get ready to accelerate. This does not mean you have to hustle or rush through things. Acceleration means to push forth at your own pace. Don't be still and become stagnate.
Download your free 2023 Achiever's Guide NOW!
Are you ready to unlock a year of unlimited potential? Get the 2023 Achiever's Guide and gain insight on how to make the most of your life, no matter what zodiac sign you are! My comprehensive astrological analysis gives you the information and inspiration you need for health, wealth, career, and overall success. Stop searching and start achieving with the 2023 Achiever's Guide! Download the free ebook below.